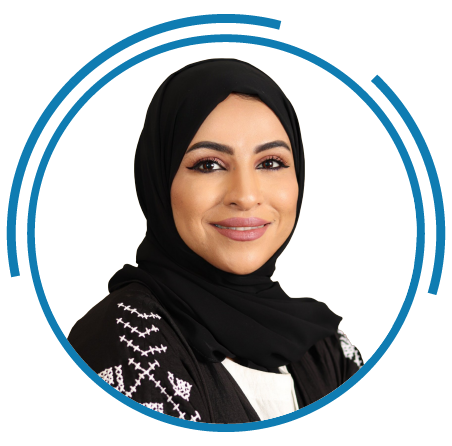 Laila Al Hadhrami
Managing Director & Smart Sustainable Cities Advisor, Communities Connect Cities (C3)
Laila is a highly respected global futurist leader with over 18 years of experience in the Government and Private sector. As a renowned expert in Smart Sustainable Cities and Digital Transformation, she has been at the forefront of Metaverse development since 2006.
With a strong focus on the Middle East, Laila has become one of the region's leading Smart Cities advisors. She is currently leading an advisory company in smart and sustainable cities, while also serving as an advisor for different global consulting firms. Laila has worked extensively with various UN organizations and has held a Research fellowship in UNU eGov. Additionally, she founded the Smart Cities Ambassadors program, which aims to empower individuals to become leaders in the field.
Laila is an award-winning global leader and considered one of the most inspiring and influential women in the Middle East. In 2021, she was recognized as one of the top 50 inspiring women in Oman and the Middle East, as well as one of the most inspiring personalities in Oman. She is a global jury and mentor in different competitions and is passionate about empowering others.
As a global keynote speaker, Laila has participated in over 100 conferences and is an accomplished author and traveler. Her insights and knowledge have been sought after by organizations around the world. Laila's energy and commitment to leading change make her a powerful force in the field of Smart Cities and Digital Transformation.