Overview of 7th Smart Cities Asia 2021
For the 7th time this year, Smart Cities Asia 2021 will be bringing together cities, worldwide industry leaders, policymakers and entrepreneurs in the acceleration of cities activities to adapt in this disrupted world. Join us in discovering the nearly limitless potential of Smart Cities and how connected solutions will drive city wide improvements, better quality of life for residents and business opportunities for enterprises. Smart Cities Asia 2021 will display how cities adapt to these disruptions will be critical for their liveability and sustainability with the experience of technologies, solutions and main key players in the smart city sector. With its meaningful content and bringing connectivity through the speakers, Smart Cities Asia 2021 is set to empower smart cities implementations and executions at all stages of growth.
Conference Agenda
1000 - 1035
Urban Challenges - To Make The Change A City Needs
Crises are often called the mother of invention, and the pandemic crisis has seen cities around the world invent ways to adapt and cope with the economic, mobility, security and other impacts the pandemic has had on city functioning. The extent to which it has been a catalyst for permanent, innovative change for good will depend on how city leaders and advisers embed these changes into their city's DNA. This presentation will explore some of the dynamic steps cities have taken to adjust to the pandemic including implementing changes that would never have happened under business-as-usual. It will look at how a city can keep innovating, more quickly and more effectively to better deal with the other urban crises cities face.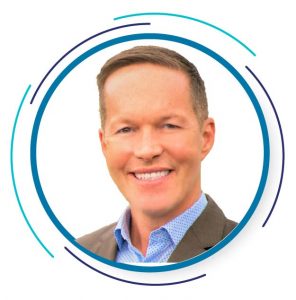 Mark Thomas, Future of Place Taskforce Member, Smart Cities Council Australia New Zealand and Founder & Managing Director, Serviceworks Group, New Zealand
1040 - 1120
20 Minute City - Will 'Tweaking' Transportation live up to Citizens Convenience?
Back in 2017, Plan Melbourne kick started the idea as their key policy direction towards 2050 gaining the 6057 km northwest to Singapore with their Land Transport Master Plan 2040 in the works. Could Malaysia be next? With Malaysia having the highest rate of obesity and overweight citizens among Asian countries, this programme could redesign spaces allowing citizens to start having a healthy lifestyle in a liveable community space. Hear from the session on:-
Given the uncertainty of COVID19's existence in the world, minimum contact will go on for some time. Could Malaysia work towards a transit providing corridor ecosystem with cross government and industry supported embedded policies in government projects and framework?
Public transportations usually takes citizens longer to reach their destination. How would the sharing of public transportation and no private vehicles policy work to deliver a productive and sustainable urban community?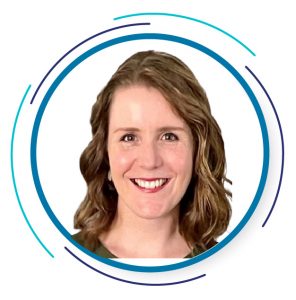 Jessie Keating, Director Transport Network Coordination, Victorian State Government, Department of Transport
1130 - 1200
Food Security, The Number 1 Priority to Smart Living Ecosystem
Contributing 7% – 12% to the nation's GDP, the agriculture sector has resurrected a new interest in urban farming to address the issue on hand pertaining to food sustainability and climate change. With Asia's expenditure on food set to double to US$8 trillion by 2030, no thanks to COVID19, the smart living lifestyle has plans to improve long-term food security and sustainability with the infusion of new and emerging technologies. This session focuses on:-
Rural parts in the country have been manually growing greens for years minus the technology. With plans to replicate this innovation throughout the cities in Malaysia, will the technology developed be applicable at these locations or will Sunway FutureX have alternate plans in addressing this supply chain challenge.
Decentralizing urban farming techniques requiring minimal water and zero pesticides produces consistent yield to serve the local community to live in a healthy and connected environment in par with the 11 Sustainable Development Goals (SDG).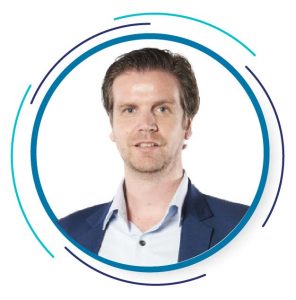 Matthijs van Leeuwen, Chief Innovation Officer of Sunway Group & Director of Sunway Innovation Labs (iLabs), Malaysia
1210 - 1300
Panel Discussion: Pivot! New Plan to Speed Things Up For Healthy Lifestyle
The United Overseas Bank (UOB) in Asia launching their UOB Smart City Sustainable Finance Framework might just be the solution to smart cities to get the financing they need. Backed up by the Monetary Authority of Singapore's (MAS) green and sustainability-linked loan grant scheme, the organization will need to provide a clear sustainability strategy and objective in order to achieve their sustainability performance targets and to use the proceeds to further their sustainability agenda. Hear from the
experts on:
Strategizing framework in recognizing the multi-faceted needs within smart cities ecosystem while simultaneously responding to various financing needs from stakeholders in the form of green loans and sustainability-linked loans.
UOBSCSFF aim to aid organizations and private firms to drive their focus in pulling together the relevant resources to contribute to a sustainable city and a better living environment for citizens.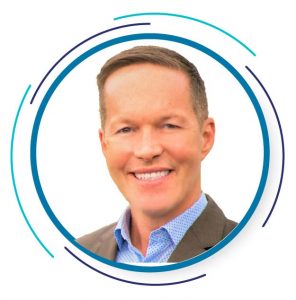 Moderator: Mark Thomas, Future of Place Taskforce Member, Smart Cities Council Australia New Zealand and Managing Director & Founder, Serviceworks Group, New Zealand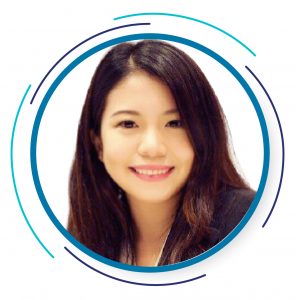 Ying Jie Peh (Mel), Vice President, United Overseas Bank Limited (UOB), Singapore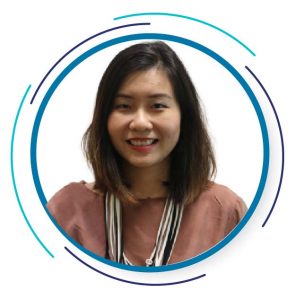 Lau Xin Yi, Green Finance Lead, South East Asia, The Carbon Trust, Singapore
A Smart City to A Smarter City – The Iskandar Malaysia Story
Automating a city seems extremely challenging especially in making sure the connectivity works seamlessly. Asia Pacific's growth for emerging technologies in the smart cities market will evolve by 32.2% annually over 2020-2030 and we have the rising urbanization & government initiatives for the fast development of smart cities to thank for that. Cookie cutter solutions are unusually successful so learning from our neighbours experience should be the way to move from here on. Hear from the expert on his experience in determining the way Malaysia could go with:-
Understanding the right technology for individual city capacity for the best practices in achieving valued digital national as well as for the state and local government.
Asia Pacific's digital national governments and smart cities are investing in information technology in order to focus on socioeconomic resilience in today's post pandemic and economic crisis.
Fuad Shazly Salleh, Vice President, Technology and Innovation, Iskandar Regional Development Authority (IRDA), Malaysia
1500 - 1530
Case Study: Coming to the Rescue - an EV Mission
International Renewable Energy Association (IRENA) has indicated by 2025, 20% of all vehicles on the road in Southeast Asia will be operating electrically. With increased tendency in implementing EV electronic design to their in-house models, there are always two sides to a coin. Will the city's
infrastructure be able to withstand the amount of technology transfer with the increasing number of electric vehicles? This session will be focusing on:
Driving towards electrifying their vehicles with locally emission-free electric drive systems contributing to a more sustainable mobility in urban delivery and passenger transportation.
How smart charging devices, grid operators and electric vehicles could correspond to smoothen the stress on the smart infrastructure in line with the building up of a smart mobility ecosystem?
Isao Sekiguchi, Nissan Motor Corporation Regional Vice President, Head of ASEAN Marketing & Sales President of Nissan Motor Thailand President Director of Nissan Motor Indonesia
1535 - 1610
Panel Discussion: BiodiverCity - Penang's Very Own City
Building up a city from the ground up is a wild card for governments and developers — they get blank slates of land to develop without the hassles and expenses inherent to relocating people, settling with existing land owners, and redeveloping an already established area. Penang, known for its rich cultural diversity and bountiful biodiversity drove the Masterplan for Penang's South Islands three island design, BiodiverCity towards Penang2030 vision in becoming a  family-focused, green and smart city. Penang's predominant members talking on:-
The development direction of Penang's major initiative in the buildings on the artificial islands using the combination of Malaysian timbers and "green concrete" for a sustainable infrastructure ecosystem for their citizens.
Manifestation on a focused livability lifestyle, stimulating socially and economically inclusive development by uplifting the environmental sustainability for future generations.
The local councils initiative and works involving detailed analysis of existing facilities and businesses surrounding an area, local open spaces and activity patterns to deliver a productive and sustainable urban communities.
Penang has among the highest population densities in Malaysia and is one of the country's most urbanized states. With a high population, will the islands be able to accommodate citizens with the landscape design to offer a high level of liveability?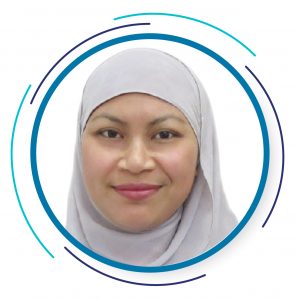 Moderator: Elina Jani, Senior Director, CEO's Office, Malaysian Green Technology and Climate Change Corporation (MGTC)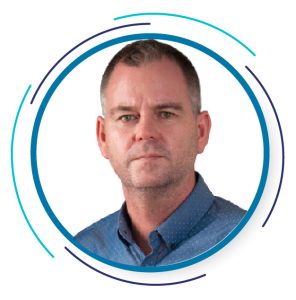 Dr. Matt Benson, Programme Director, Think City, Sdn Bhd, Malaysia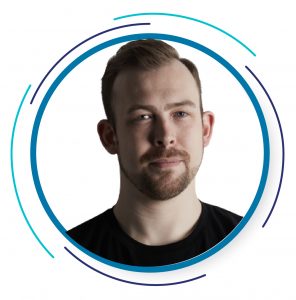 Andy Brahney, Head of SMART (MEAP), Ramboll, Singapore
1615 - 1700
Panel Discussion: Revolutionizing Buildings
Developers in Asia-Pacific are expecting to accelerate their pace of constructing eco-friendly buildings as they take measures to mitigate the impact of climate change and meet rising demand for green office space. This session highlights on:-
How sustainable buildings reduce the negative impact on the environment because of their design and construction?
Buildings and assets are to cut carbon emissions to gain investment from green finance and develop sustainability in order to achieve net zero carbon emissions in developments.
Growing concern over climate emergency and governments policies to drive companies to take action and transition to net zero carbon.
Developers preparation to meet growing investor, customer and employee demands while realizing savings through operational efficiencies.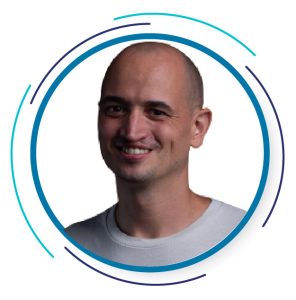 Moderator:  Jordan Kostelac, Director of PropTech – APAC, JLL Hong Kong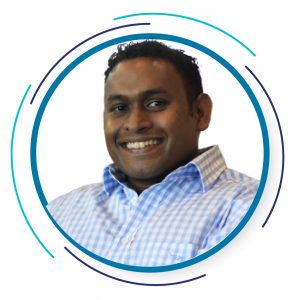 Kabi Subramaniam, Asset Services Leader, Arup Singapore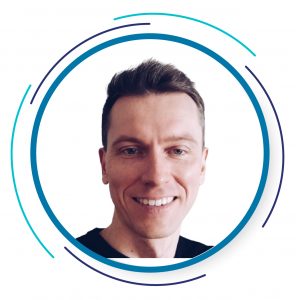 Vladimir Bataev, Independent Smart City Expert & Managing Partner, Zaz Ventures
1700 - 1720
The Quest to Achieve the Smart Cities Dream
The definition of a "Smart City" has been debated for many years. Maybe there is not a single definition of a Smart City. Different cities view their problems differently. Even cities in the same country have different pain-points. The culture, people, infrastructure readiness, level of municipal operations effectiveness can have a significant impact on how the citizens see how smart technology can help their everyday lives. This presentation explores the presenter's views on how to solve the challenges that slow down the implementation of Smart Cities nationwide. To create innovative solutions, we should offer an innovative platform for Smart Cities.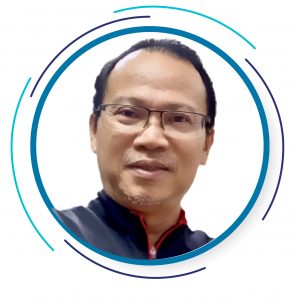 Dr Mazlan Abbas, Co-Founder and Chief Executive Officer, FAVORIOT Sdn Bhd, Malaysia
1735
End of 7th Smart Cities Asia 2021 - Virtual Conference